News
Double Deal Agreed on Stafford Park 12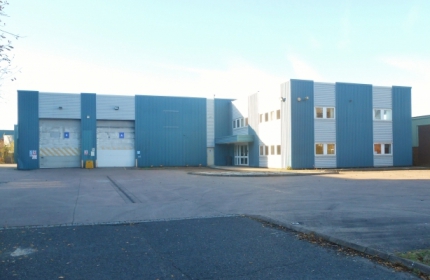 Andrew Dixon & Company is delighted to announce the sale of Unit C, Stafford Park 12, Telford to a private investor, with a simultaneous letting to a new tenant. The property, which comprises a high bay warehouse extending to approximately 24,000 square feet, was sold off an asking price of £875,000. Upon completion of the sale, the property was re-introduced to the market on a leasehold basis with an asking rent of £100,000 per annum and a new letting to 'Airea 51' was secured by Andrew Dixon & Company within a very short period of time. The tenant proposes to open a new trampoline park at the facility, which will commence trading in October 2017.
Alex Smith, who handled the transaction, commented "|We quickly identified a new business concern to take the building on a long lease following the acquisition by a local investor. This speedy turnover has provided the new owner with an excellent investment and very little delay in securing an income".
21/09/2017
Major Telford Investment Acquired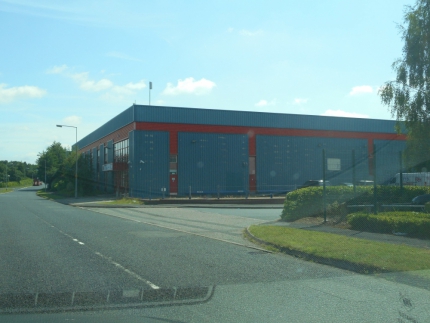 Andrew Dixon & Company reports the acquisition of a modern well-let warehouse building on Stafford Park 12, which extends to approximately 28,500 square feet. The high bay warehouse, occupied by a respected logistics operator, was the subject of an off-the-market transaction for a local investor family.
The building is let for a further seven years without breaks at a rent of £90,000 per annum, and was acquired for a yield of around 9%.
Nicholas Dixon, who handled the transaction, commented "We acted for the former landlord for over twenty years, having let the property a number of times, and when he suggested he was of a mind to sell, we quickly moved to acquire the freehold subject to the long occupational lease, adding it to a sizeable managed portfolio of similar assets in Telford".
01/08/2017
Significant Letting on Stafford Park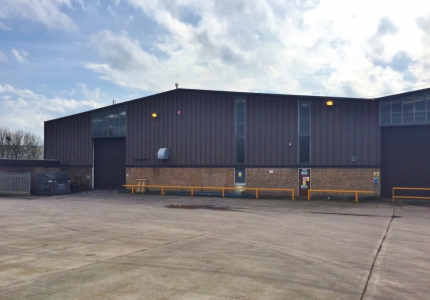 Andrew Dixon & Copmany announces the significant letting of commercial premises, including a warehouse of 20,000 square feet, a yard and 5,000 square feet of office accommodation, on Stafford Park 18 to vehicle recovery specialist Hough Green Limited of Widnes, Cheshire. The complex proved ideal for the company, who were looking to relocate their vehicle recovery operation in Telford, and significant investment has been made in the property.
Nicholas Dixon, who handled the transaction, stated "We quickly identified Hough Green Limited to take on this facility, which was to be vacated by an existing tenant with a short lease. The premises is ideal and a surrender of the exisitng lease and the terms of the new lease were all agreed and the new tenant in situ within three weeks of their initial viewing".
24/07/2017
Lease Completed on Peter Grant Papers, Stafford Park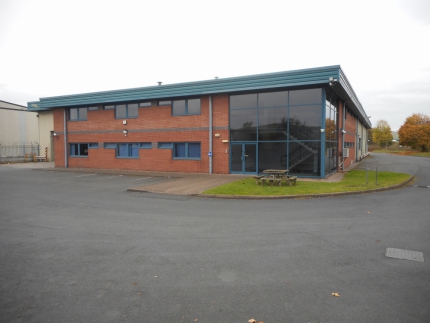 Andrew Dixon & Company reports the completion of a lease of the former Peter Grant Papers Limited premises on Stafford Park 12. The main building, which comprises integral two-storey offices and warehousing extending to approximately 45,000 square feet, has been let to Preston Innovations, who are relocating from elsewhere on Stafford Park. The US company manufactures and distributes fishing equipment, and the accommodation will undergo a full refurbishment. The property forms part of a larger complex, with a detached building to the rear in separate ownership extending to a further 26,000 square feet. This has also been let to Preston Innovations on a co-terminus lease.
Nicholas Dixon, who handled the transaction, commented "This large facility was vacated only a few months ago, with two adjoining properties that we are also instructed to dispose of, and we quickly identified a local company with a need for the excellent accommodation the property provides. We are pleased to assist another foreign investor on behalf of multiple landlords to significantly extend its' Telford operations. Both landlords are delighted that we were able to quickly put the buildings under offer, and we are expecting further announcements on the adjoining former Peter Gran Papers premises in the coming weeks".
18/07/2017
Major Lettings at Hall Court, Telford Town Centre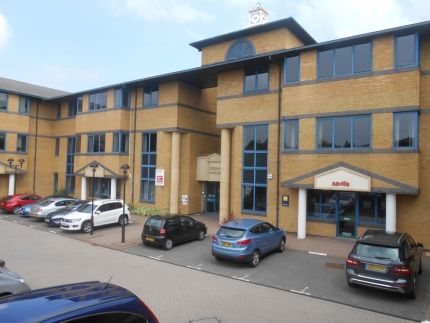 Andrew Dixon & Copany is pleased to report several major lettings at Hall Court in Telford town centre. Carillion Plc have taken a suite of approximately 3,000 square feet and Halo Mobile have extended their existing demise to around 3,000 square feet in recently completed transactions.
The office development, which extends to approximately 50,000 square feet, now has only circa 2,900 square feet of available space with several interested parties gearing up to take space and bring the development up to full capacity.
Nicholas Dixon, who manages Hall Court, commented "The office market has improved immeasurably over the last twelve months, and a scramble for space is now developing for well-located office suites of up to 5,000 square feet. We have had a flurry of new instructions in the last few weeks, and we shall be hoping to announce some further significant deals as the summer progresses".
18/07/2017
Telford Office Building Fully Occupied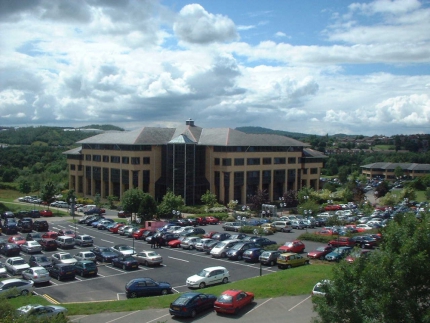 Andrew Dixon & Company is pleased to announce that Grosvenor House on Central Park - Telford's most prestigious multi-let office building of 65,000 square feet and consisting of 45 individual suites - is now fully occupied, with a waiting list for any future availability.
A combination of existing tenants taking additional space and new tenants moving into the building has led to further investment by the local landlord to extend the car parking facilities to some 360 spaces, secured for the exclusive use of the building.
18/07/2017
Letting of Substantial Warehouse Facility in Telford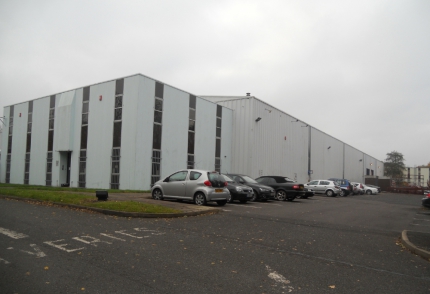 Andrew Dixon & Company reports the completion of a new lease on Unit D, Stafford Park 7. The detached warehouse unit extending to approximately 51,000 square feet was let to neighbouring occupier, Arconic Fastening Systems & Rings, a US company that is expanding its' manufacturing base in Telford. The property will undergo a full programme of refurbishment providing both extensive offices and high bay warehousing with production facilities.
Nicholas Dixon, who handled the transaction, commented "This expansion facility for an existing Telford manufacturer is a further support to the town's industrial base, which is seeing a tightening of availability in the marketplace".
04/05/2017