Search Results (3 properties)
Residential Building Land - 0ft² & upwards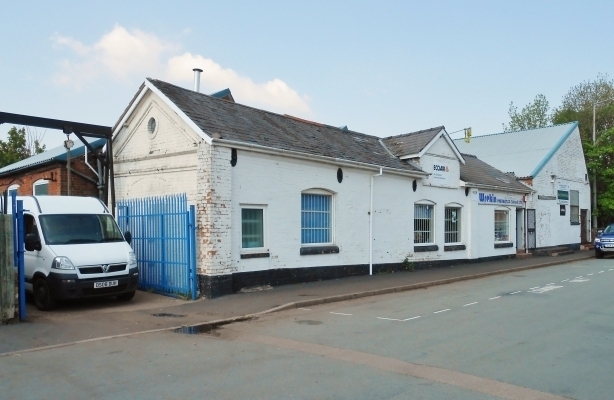 Residential development opportunity
Detached industrial/office premises 8,499 sq ft
Site area 0.25 ac incl secure yard
Predominantly residential location
Good access to M54 (J5 & 6)
Former Wrekin Pneumatics Premises, Park Road, Telford
For Sale

Price
Price upon application.
Size
8,499 sq ft on 0.25 ac
The property comprises a former 19th Century school of brick construction beneath a pitched tiled roof, which has been converted into single storey offices including reception area and stores. The original building was extended to the rear and side in the 1930's and 1940's to provide industrial/warehouse accommodation to complement the offices, as well as a secure compound to the side.
The industrial element of the property is arranged in four bays providing workshops with showroom/trade counter facility, partitioned works offices, storage warehouse, ancillary space and WC facilities. The industrial bays benefit from concrete floors, fluorescent lighting and a mixture of Combat gas warm air blowers and AmbiRad heating. The main workshop/end bay has a minimum eaves height of 9ft 10ins and affords access to the delivery yard to the side.
The offices in the original part of the building have suspended ceilings, fluorescent lighting, electric wall mounted heaters and a mixture of carpeted and lino covered floors. The offices also benefit from security bars to the windows.
Outside, to the side of the building is a concrete surfaced delivery yard complete with overhead crane. The yard is secured by fencing with a gated access.
The property does lend itself towards redevelopment for residential purposes - see 'Planning'.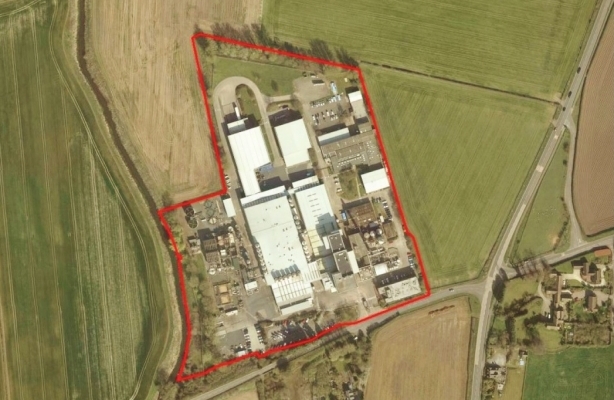 Upon the instructions of Dairy Crest Ltd
Substantial freehold development site
Combined disposal area of 15.05 acres
Outline approval for 111 dwellings subject to S106
Former Crudgington Creamery, Crudgington, Telford
Price
Price upon application.
Size
15.05 ac
The property comprises a substantial development site of approximately 15.05 acres (6.08 hectares) gross with outline planning permission for residential development. The site boundaries are clearly defined and include a number of protected specimen trees.
The site was formerly utilised as a dairy factory and creamery until operations ceased in December 2014. The commercial buildings have now been demolished in accordance with the planning consent as part of a comprehensive programme of decommissioning, demolition and remediation. Having been cleared and levelled, the site predominantly consists of concrete hardstanding with some areas of landscaping. Suitable demolition materials have been crushed to Type 1 hardcore and stockpiled on site for future use.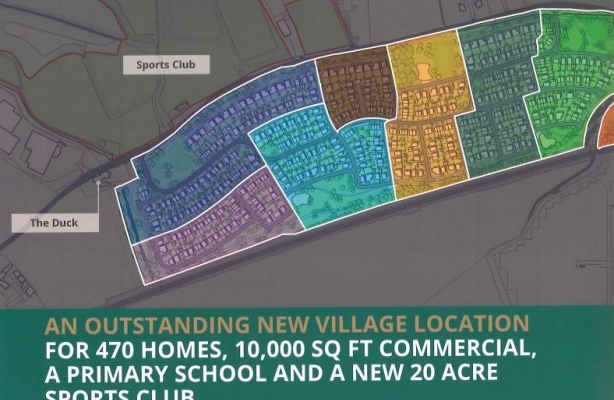 Prime residential development opportunity
Outline planning for 470 new homes
Fully serviced plots from 3 acres
Immediately available
Allscott Heath, Shawbirch Road, Telford
For Sale

Price
Expressions of interest invited from developers.
Size
67.46 ac (27.3 ha)
Allscott Heath is a former British Sugar factory extending to approximately 67.46 ac (27.30 ha). Th site consists of a mixture of greenfield and brownfield land. All of the former factory buildings have now been demolished to slab level.
The site benefits from outline planning permission for a residential led development comprising of 470 new homes with associated green spaces. In addition the development will include a new primary school, retail/healthcare, allotments and significant improvements and relocation of the local sports and social club. 10% of the homes within the development will be affordable.
The planning permission has been carefully designed to ensure the development can be successfully delivered as a whole, or in phases.
The village will benefit from a significant local amenity provision. Residents will enjoy the benefits of a rural location with the convenience of the site's close proximity to transport connections, schools, retail and leisure amenities.
Due to the scale of the opportunity, the landowner has enlisted Northern Trust as a development manager for the site. This is with the intention of allowing developers to concentrate on delivery of housing as opposed to complex site infrastructure and servicing. It is anticipated that all phase specific reserved matters, planning conditions and Section 106 obligations (such as affordable housing provision) will be the responsibility of the developer.
The landowner has undertaken various reports and investigations which are available as part of the site technical pack. This can be made available to interested parties upon request from the joint selling agents.
There are currently no properties matching your search
Your search did no match any properties we curently have available
Please try selecting another property type, or widening your size criteria.