Search Results (1 properties)
Car Showroom and Garage Workshops - 0ft² & upwards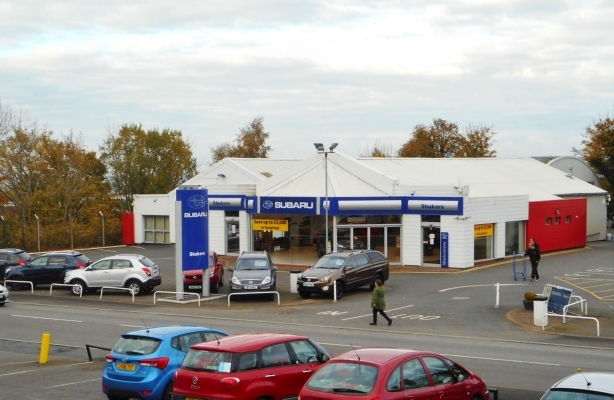 Modern car showroom and premises
Extending to 11,527 sq ft overall
Large sales forecourt and parking
Prominent location with main road frontage
Car Showroom, Holyhead Road, Telford
Price
Rent upon application
Size
6,296 sq ft to 11,527 sq ft
The property comprises a self-contained car showroom completed with partitioned offices and a large forecourt providing circa 60 external vehicle display spaces as well as customer car parking. To the rear of the showroom there is also a separate barrel-roofed industrial unit with roller shutter access, which is currently utilised as a servicing area.
The showroom building is of steel portal frame construction with full height glazed panels to the front elevation and pedestrian access to the front. Internally there is display space for approximately 7 vehicles, together with consultation area and WC facilities. To the rear is an administration area, which has been subdivided to provide office accommodation.
Adjoining the building to the western elevation is a further showroom area of steel portal frame construction, accessed both internally from the main showroom and externally via a pedestrian door and roller shutter to the front.
There are currently no properties matching your search
Your search did no match any properties we curently have available
Please try selecting another property type, or widening your size criteria.