News
Freehold Sale - Hortonwood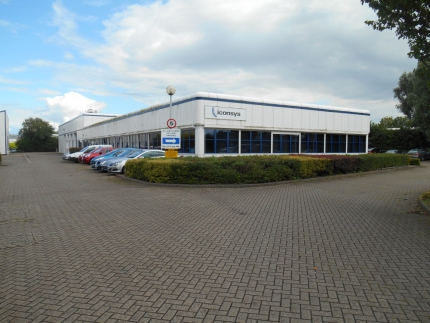 Andrew Dixon & Company confirms the sale of Iconsys House - 15,000 square feet of mixed office and production space at Hortonwood. The property was offered for sale and was quickly snapped up by a local occupier looking to expand its Telford operation, creating bespoke office and laboratory space.
Nicholas Dixon, who handled the sale, commented "With the original occupier expanding to new premises we sold them in Stafford Park, we quickly moved to introduce the property to a registered enquiry and agreed terms with a delayed completion to allow an orderly relocation. The price achieved reflected the quality of the building and the healthy demand for freehold property in the Hortonwood area".
16/08/2021
Investment Sale - Hortonwood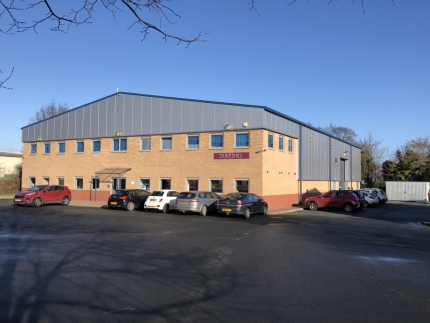 Andrew Dixon & Company reports the successful completion of the sale of the Dukeshill Ham Limited premises at Hortonwood. The 11,500 square foot building was sold as an investment, with the occupational lease having 9 years to expiry, at a rent of £63,000 per annum. The property drew a lot of interest from private investors, both regionally and locally, and eventually went to best bids and achieved a price representing a yield of a littler over 6%.
Nicholas Dixon, who handled the sale, commented "Combining an excellent building in a prominent location with a quality covenant and a decent period of unexpired lease was always going to produce a decent price, and we were pleasantly surprised with the sum acheived given a short period of competitive bidding".
16/08/2021
Sale of Significant Investment at Hortonwood 1
Andrew Dixon & Company reports the sale of a significant investment property at Hortonwood. Shropshire House, Hortonwood 1, which extends to approximately 42,000 square feet on a prominent 3 acre site, let to Independent Parts & Services Limited on a long lease, was sold to a local investor following a short period of intensive marketing. The high specification property, originally developed in the late 1980's, includes extensive offices, production and storage space and has the additional benefit of a large undeveloped area suitable for the future expansion of the existing building or a separate development.
Nicholas Dixon, who handled the sale, commented "The well let, high specification accommodation was quickly snapped up by a local investor, benefitting from a good quality tenant with some years to go on the lease. The yield reflects the strength of the investment market, with money available for well let commercial accomodation and the opportunity to further invest over the long term."
09/11/2020
Letting of Unit at Stafford Park 10, Telford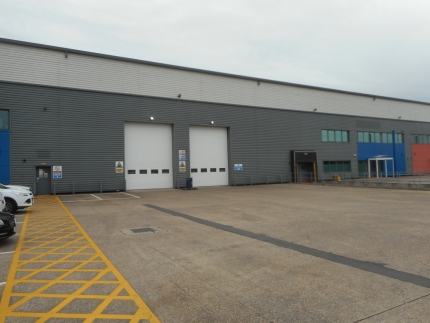 Andrew Dixon & Company reports the letting of Unit 2, Amethyst Development, Stafford Park 10, on behalf of locally based clients. The terraced production/warehouse unit, which extends to 31,356 square feet and is built to a high specification to include 10m eaves and dock leveller access, became available in the mid part of the year and was quickly snapped up by neighbouring occupier, Sirane Limited, who have taken a long lease on the premises to support a significant business expansion.
Nicolas Dixon, who handled the letting, commented "Despite economic uncertainty brought about by the COVID-19 pandemic, Sirane have taken the opportunity to acquire an excellent facility close to their main manufacturing plant for further expansion. The landlord is delighted to secure a first class covenant on a long term lease, this letting evidencing the strong marketplace for industrial/production facilities in Telford, which has grown throughout the year."
09/11/2020
Sale of Engineering Premises at Stafford Park 16, Telford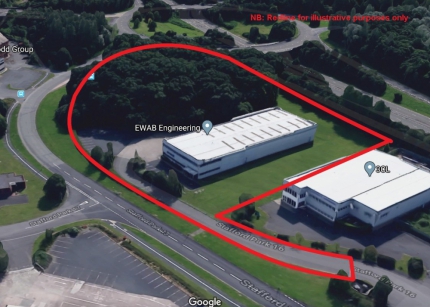 Andrew Dixon & Company reports the sale of the former EWAB Engineering premises on Stafford Park 16. The high quality production/distribution unit, which extends to 16,467 square feet on a site of 3.76 acres, has been sold to Hortonwood based Iconsys Limited upon the vacation of EWAB, who have relocated to the A442 development at Hortonwood. The Stafford Park 16 premises was put up for sale in April 2020 and attracted interest from a wide range of local and national occupiers, with a deal secured with Iconsys following a period of intensive bidding. The new occupier intends to significantly invest in the accommodation, extending the existing building to support a rapid expansion in business.
Nicholas Dixon, who handled the sale, commented "This was an excellent deal for our client, surpassing our expectations on value following a very competitive marketing period, with EWAB having secured new premises at the Morris development at A442 through us. We are delighted with the deal, as were the purchasers, who will relocate to Hortonwood in 2021 following an extensive re-fit and extension of the property."
09/11/2020