Search Results (3 properties)
Haulage/Commercial Yards - 0ft² & upwards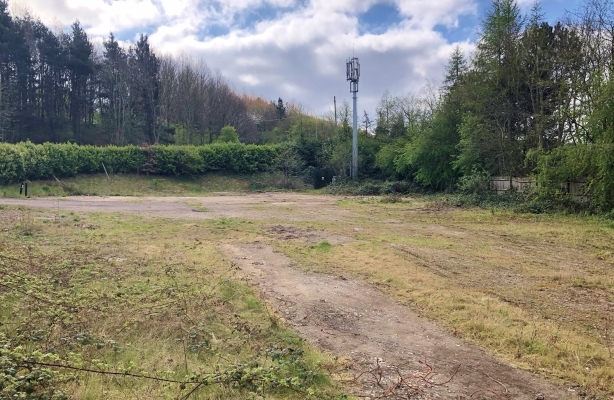 Commercial yard 0.25 acres
Suitable for external storage
Securely fenced with gated access
Close links to A442 and M54 (Junctions 4&5)
Yard at Canongate, Oakengates, Telford
Price
Quoting rent £7,250 pax
Size
0.25 ac
The property comprises an open yard extending to approximately 0.25 acres (0.16 hectares), which essentially comprises of rough ground with some stoned and concreted areas.
The site is securely fenced to the front and sides, with mature hedgerows along the boundaries. There is a gated access point to the front.
The yard is approached via a shared access road directly off the Silkin Way, which leads to the Cemex Readymix site.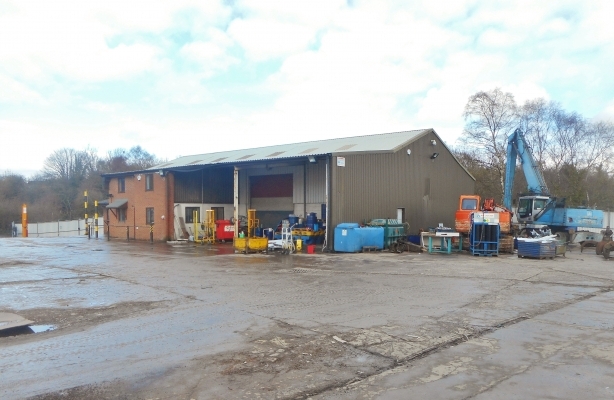 Former metal recycling facility on site of 3.9 ac
Detached warehouse premises of 4,321 sq ft
Including attached two-storey offices
Substantial secure yard/open storage space
Former Metal & Waste House, Lightmoor Road, Telford
Price
Passing rent upon application
Size
4,321 sq ft on 3.9 ac site
The property comprises a secure site of circa 3.9 acres providing a substantial former metal recycling facility incorporating a modern detached industrial unit and two-storey office accommodation, extensive yard/open storage space and on site car parking.
To the southeast of the site is a detached single storey warehouse of portal frame construction with a concrete floor and steel profile cladding to the elevations and roof, having Perspex roof lights. Vehicular access is afforded via two full height roller shutter doors on the front elevation and a further roller shutter door to the side, which also incorporates a canopy and loading bay. Internally, the warehouse has sodium lighting throughout and benefits from integral two-storey blockwork offices including kitchen, WC and shower facilities.
Adjoining the warehouse to the eastern elevation is a two-storey office block providing a sales counter and general offices on the ground floor with further offices and a staff rest room on the first floor. The offices benefit from modern flush ceilings lights throughout.
Externally, the perimeter of the site is secured by steel palisade fencing with a gated access to the front. It provides extensive yard and open storage space, which is predominantly concreted and includes a car parking area upon entrance to the site. There is also a weigh-bridge.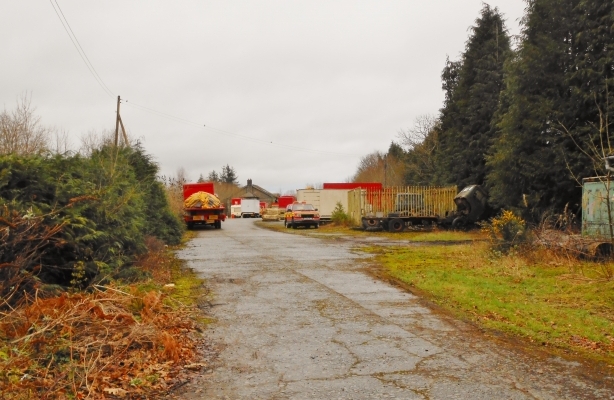 Commercial site of circa 2.6 ac
Level secure surfaced yard
Former weighbridge in situ
Small office building and redundant sidings
Station Yard, Station Road, Bucknell
For Sale

Price
Price upon application
Size
2.6 ac (1.05 ha)
The property comprises a commercial yard extending to approximately 2.6 acres, which is essentially level and has a mixture of surfaces including a large concreted area. The site currently incorporates redundant railway sidings, a former weigh-bridge and a small office building. There are also a couple of derelict outbuildings.
The office building comprises a detached single storey stone built structure surmounted by a slate tiled roof.
To the rear of the yard are two derelict outbuildings, which were associated with the original railway sidings use. Both structures are built of stone with tiled roofs and have been redundant for some time.
The yard is secured by perimeter fencing with a gated access point to the front.
There are currently no properties matching your search
Your search did no match any properties we curently have available
Please try selecting another property type, or widening your size criteria.